Head: Dr. Hossein Moradi , Associate Professor
Phone: +98 31 3391 3566
Mission:
The group of "Environmental Science" was formed in the Department of Natural Resources as one of the main leading group in the field of environment among the Iranian universities since 1993. The mission of group is to stimulate fundamental research and the synergy between basic and applied researches of environmental sciences and engineering. The focus is on conservation of plants and animals, habitat and biodiversity modeling, ecosystem services, land use and landscape planning, application of geomatics, geographical information system (GIS) and remote sensing (RS) in environmental sciences, climate change, coastal, marine and wetlands ecosystems, ecotourism, risk and life cycle assessment, soil, air and water pollution, monitoring, modelling and remediation of environmental pollutants and waste management.
The group can provide various instrumentation and facilities for graduate and undergraduate students as well as postdoc researchers to follow their researches through the mentioned subjects.
Graduate and Postgraduate Programs
The group teaches various courses in BSc, MSc and PhD programs. It heads one BSc program (Environmental Sciences and Engineering), three MSc programs (Environmental Pollution, Assessment & Land Use Planning, Biodiversity Conservation & Management) and one PhD program (Environmental Sciences and Engineering).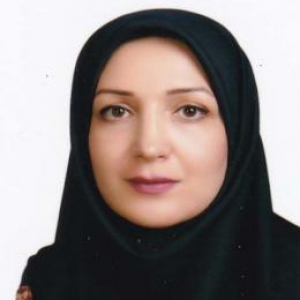 Zohre Kermani
Land-use Assessment and Planning Lab
Environmental Sciences Staff, Lab Instructor
Email
Ardeshir Khosravi
Wildlife Laboratory Technician
Environmental Sciences Staff, Lab Instructor
Email
Shohreh Mohammadi
Central & Environmental Pollution Laboratory Technician
Environmental Sciences Staff, Lab Instructor
Email